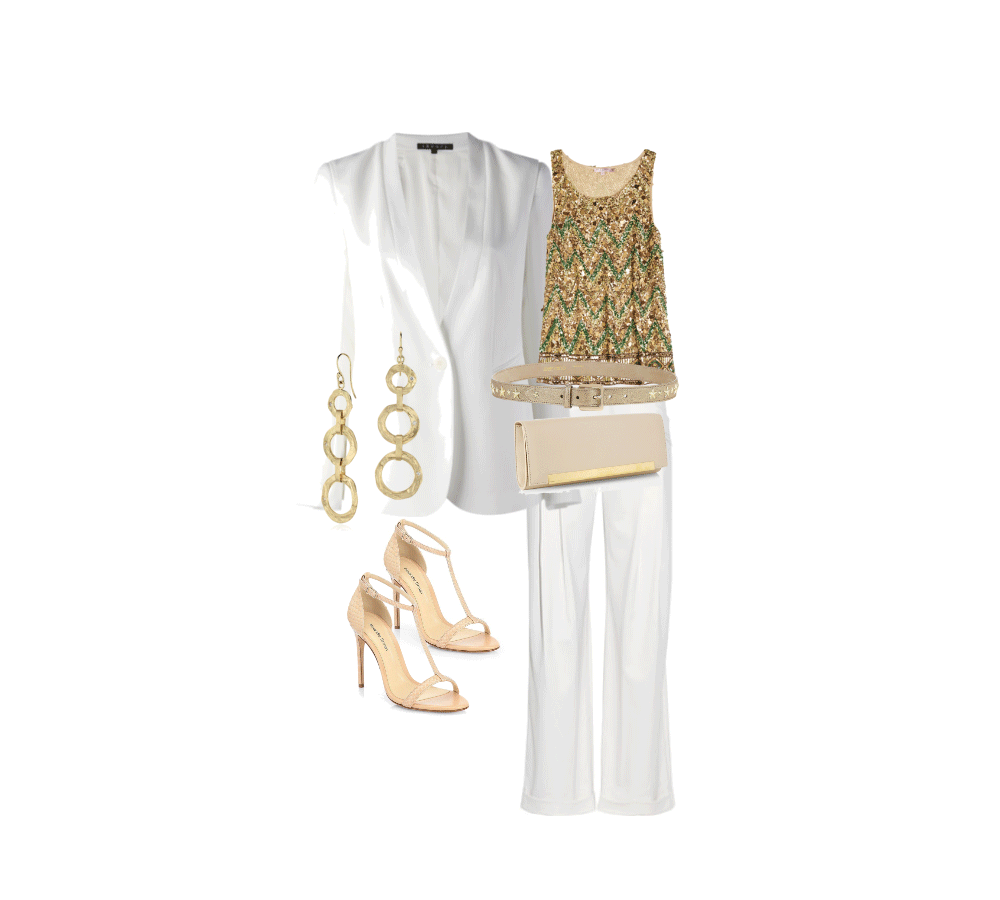 New Year's Eve is the best excuse to dress up. It's time to put a little more effort and get creative with your look.
Whatever age you are there are lots of ideas to spruce up your look this season.
Here are few ideas from Julia Blank, a pesonal stylist to help you along.
1. Follow a theme. I chose Great Gatsby's inspired look for NYE.This festive seasons lots of shops offer 1920's-30's style clothes and accessories.
Top Shop, Miss Selfridge, Accessories, Zara to Bershka to name a few.
You can put this outfit together for less than $300 at Forever New, Wistma Atria.
2. Dig out your trusted white or black suit and jazz it up with gold or silver accessories.
For instance, wear all white suit with sequenced gold top. Let the same gold element repeat in your shoes, earrings and clutch.  (see photo)
3. Do mix Lace and silk and let those feminine flourishes dominate your look. Chose cuts that flatter your body.
4. No matter what you wear, do wear it with poise. Nothing ruins the look faster than a woman walking in a room with slouched shoulders, swinging her arms like a soldier.