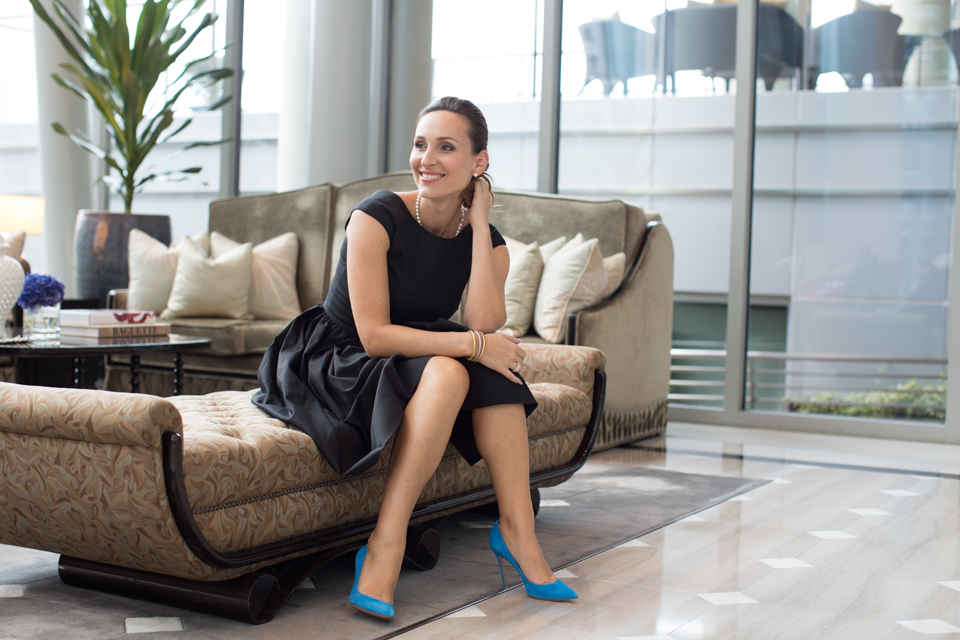 Feminine, modern, refined and grounded…
Julia Blank is best known for providing modern men and women with a unique service that has helped to transform the style of many.  Having worked as a personal stylist in Singapore since 2007 after her move from New York City, the Ukraine-born personal stylist boasts a client list that includes public figures, actors and businessmen, but the majority of the people she helps are working professionals, especially mid-tier executives and working parents.
It is the biggest misconception that a stylist is someone who works for rich and famous or with people who have more money than they know what to do with.
She is often seen selecting the best cuts and colors with her clients, on a tailored shopping expedition, or facilitating a wardrobe-weeding session where the goal is to cleanse the closet of dated clothes, shoes, and accessories and use the rest to style clients.
Julia Blank is often hired by corporations to conduct workshops on image in the workplace, and she has consulted for a number of well-known multinationals.
Whether you are looking for a new style, want a wardrobe revamp or need a thoughtful gift for someone special, Julia is the right person to consult.  She helps people to achieve their ultimate goals in dressing and representing themselves in the best possible light.
Her accomplishments include publication in various local media including The Business Times, Expat Living, and The Peak Magazine, and she has appeared on a radio talk show to share her experiences and provide advice on personal grooming. She has also conducted several group-session workshops for institutions including The American Club, Shell, Gazprom, Virtusa, Procter and Gamble, Singapore Teacher's Association and The National University of Singapore.
Julia personally oversees all her clients — her goal is to make you feel confident,
consistent with your values, well groomed and a little bit sexy.