W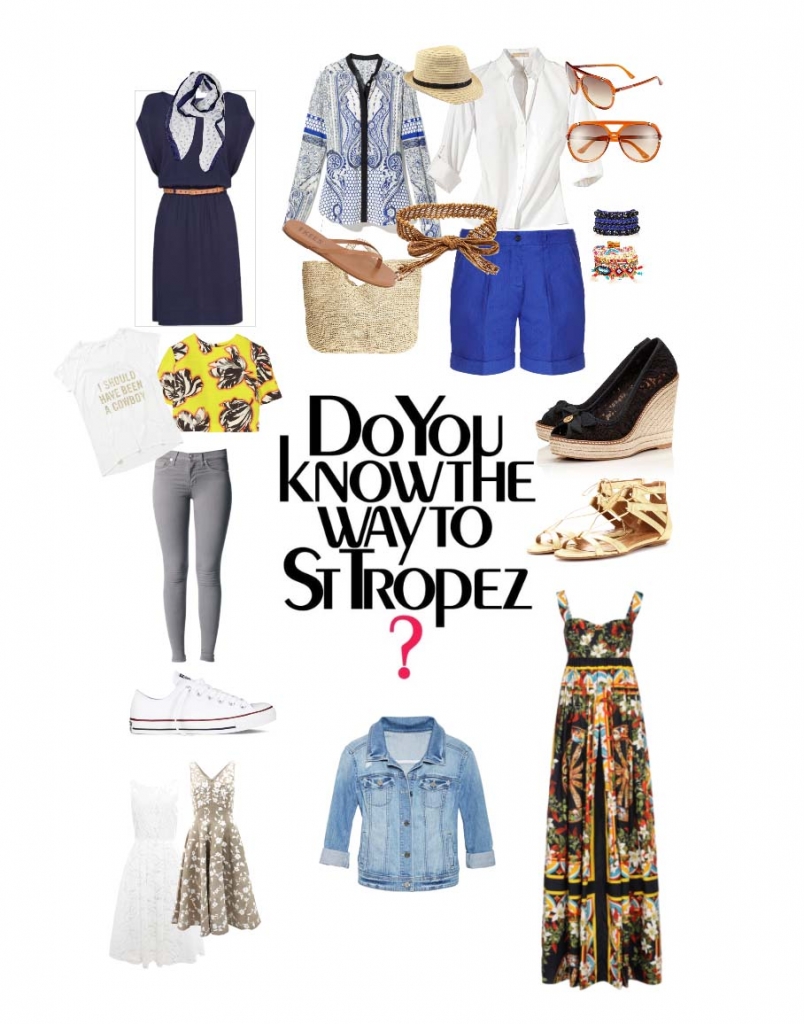 ith summer holidays almost upon us many of you started the countdown till the last day of school and the first day of holidays. The flights are booked and hotels are sorted the only thing left to do it think about what would you bring to your holiday in the Mediterranean.
Looking good on holidays is important and the key to that is knowing how to pack well.  Even thought you might start packing 24 hours or less before the flight, it's still important to not overpack or underpack.  Hopefully at this point you are nodding your head in agreement.
As a stylist I worked out a simple system that saves women anxiety during packing.
Create a capsule, which is a group of clothes that mix and match and can be bought together to save you time and money. For best results capsules should be established around one or two key pieces. In our case I chose a denim jacket that can be worn with matching skirts or pants to form a variety of outfits.
Choose your shoes first and build your capsule around them. I would suggest two pairs of sandals with embellishments, one pair of wedges or espadrilles and two pairs of comfortable walking shoes. My old time favorite is Converse, they simply go with everything except evening dresses.
Have your heard of LWD? A little white dress, it's an absolute must. The white dress will take your from drinks by the pool to dinner out.  Leave your sandals and slip into heels with a denim jacket and beautiful accessories such as colorful scarf and shiny jewels and you are ready to dine in style. Another one of my most recommended dresses is a Maxi dress (shown on the photo), this dress looks great on any body shape and is easy to look either relaxed or glamorous in depending on the shoes you pair is with.
Accessories are your go to item to bring any boring outfit alive, especially on holidays. Don't underestimate the power of the right necklace, ring or earrings. When putting together a look pay attention to the quality and craftsmanship of accessories. Make sure that the quality such as leather and metals are compatible with your overall look.  For example, a sporty leather belt to wear with jeans will have a different look to if you wear those jeans with refined animal skin belt. The belt you use will create the story you are telling.
Europeans love to dress up, it's a national sport. To avoid looking like a tourist consider packing two outfits per day and bring a foldable duffel bag for all that extra shopping. Enjoy your holidays!
[/fusion_builder_column][/fusion_builder_row][/fusion_builder_container]