Project Description
An interactive workshop organized by Expat Living magazine and Avana boutique  located at Pacific Plaza.  During 2 hours I demonstrated different dress codes for different occasions. Educated women on how important it is to choose the right color for your complexion. I did a short makeover as well as demonstrated a natural makeup look using one of the women from the audience.
This workshop was organized for National University of Singapore. In two hours I was able to bring awareness to how important it is to leverage on your own personal brand. In this competitive environment we have to use every tool in our toolbox to achieve our goals and dreams.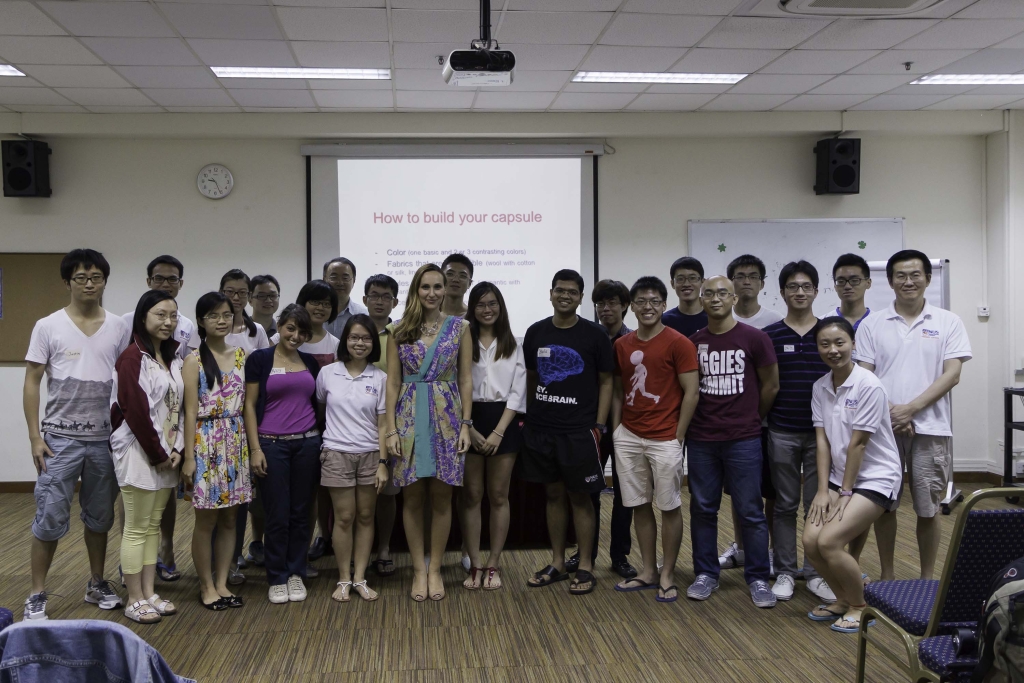 We had an eye opening experience listening to Julia Blank.
She is a knoweldgeable expert and I will most definitely use all her valuable advice on how to dress for the job I want to have.