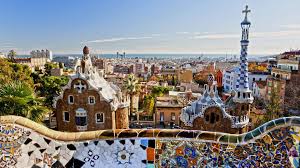 Every once in a while my mom and I like to spend a few days away together. We don't manage to see each other very often, as we live on the opposite side of the world, so when we do get together, we like to meet somewhere special. Our most recent rendezvous was in Barcelona – a magical city, where I came back full of inspiration.
So what inspired me on this trip? Of course, the famous buildings by genius architect Antoni Gaudi whose whimsical building design is interwoven in fashion on the street. His unique approach to the Art Nouveau movement generated some of the most creative buildings in this Spanish region known as Cataluña.
I noticed that fashion on the streets of Barcelona is very similar to those of the building designs: lots of ruffles,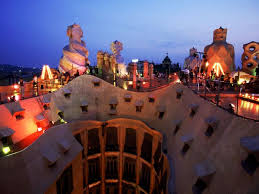 fringes, edges, curves and a slight bohemian take on things that reminded me of 70s styles in the States. Most restaurants in Barcelona are tapas style that implies casual dressing with a twist. Leave your evening cocktail dresses at home and bring boots, skirts with rushing, blouses with ruffles and pin your hair with flowers.